Sweet Film: The Lady Vanishes
First things first, I love Alfred Hitchcock films with a fiendish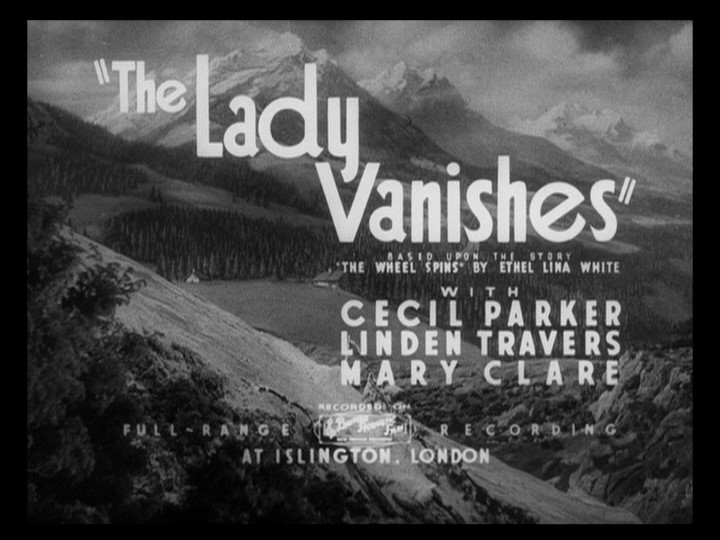 passion. Really. I'm the biggest sucker for suspense, intrigue and British humor. After watching The Man Who Knew Too Much I had "Que Sera, Sera" stuck in my head for weeks, and the phrase "you're my type of girl" still gives me the chills since seeing Frenzy. However, without a doubt my favorite Hitchcock movie, and the one I've watched the most, is The Lady Vanishes. It was Hitchcock's last British film before he went to Hollywood, and it's full to the brim with classic Hitchcock humor.
The premise is pretty simple: Iris Henderson (Margaret Lockwood) receives a "wallop on the bean" (direct quote) at the train station and is helped on the train by the kindly old Miss Froy – who promptly disappears as soon as Iris falls asleep, after which the entire train insists Miss Froy was never there.
So Iris and Gilbert (Michael Redgrave), who she and Miss Froy met the night before when he had folk dancers tromping around their hotel in the wee hours of the morning, set out to find Miss Froy. Drugged wine,
a nun in high heels, some great one-liners ("that's an awfully big nose for such small spectacles!") and a shootout that seems pretty tame compared to movie violence nowadays ensue. Plus, Chambers and Caldicott, two slightly crazed and determinedly British cricket fans, are hilarious.
And another thing: keep on the lookout for Iris' gorgeous satin nightgown. I'd love a nightgown like that and I die over it every time I watch the film. I think I had one similar once, except it wasn't satin and I was six years old. Ah well, a girl can dream.
Related posts: